Do you have any questions on MailMerge for Act!?
Keystroke's
MailMerge for act
Reliable client-side email marketing for Act!
The MailMerge for Act! product family is a one-stop mail management solution that includes two options to suite most Act! users. Whether you need to send newsletters to your clients, or personalized communications, MailMerge for Act! can produce and deliver your emails with a powerful designer and highly configurable send options.
MailMerge Lite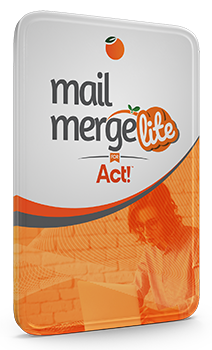 Our new MailMerge Lite version is a stripped down version of MailMerge4act, which handles all basic mail merging to Email or Word that most users need.
MailMerge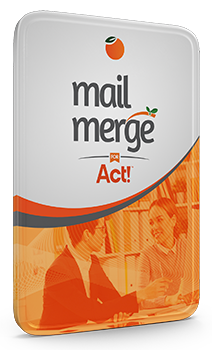 Our MailMerge for Act! has all the features you need to manage beautiful and effective client-side emarketing campaigns with powerful publishing & delivery options.
MailManager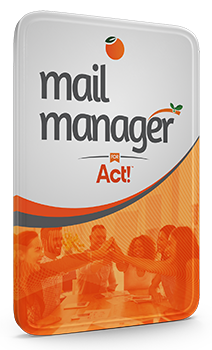 MailManager for Act! includes all the features of MailMerge, plus the power of Optin Manager.
MailMerge Product Comparison Chart
Keystroke provides three powerful mailmerge solutions to fit every budget and need. Please review the following comparison chart to determine which product is right for you.
Features

MailMerge Lite

MailMerge

Mail Manager

Create/Edit Templates in Rich Text Editor

Convert Native Act Templates using Template Converter

Merge To Word or Merge To Email

Multi-threading allows you to send large emails and continue to work in Act!

Improved Outlook error handling and enhanced CC and BCC controls

Merge Contact & Opportunity fields into your emails or letters

Records History in Act! of mail merge

Works independent of Outlook

Email-from-Stationary feature

MergeMail from HTML

Scheduled Sends

Suppression based on field

Send in batches & intervals

Includes Opt-in Manager ($120 annual subscription value)

Purchase Model

One-time purchase

One-time purchase

Annual Subscription

Cost

$59.95
per activation

$119.95
per activation

$169.95
per year
= Included
= Not included

How MailMerge for Act! helps you manage all your emarketing needs
MailMerge for Act! delivers a complete emarketing solution for all your business mail management needs. From simple and quick emails to a select group of your contacts, to a large eblast to thousands, MailMerge for Act! has the tools to get the job done in a professional, effective, efficient, and compliant manner.
Powerful Desktop Publisher
The built-in desktop publisher can create beautiful HTML emails from scratch, or open HTML files created from other programs.
Click here for more details
Manage your inbox better with Act4outlook
If effective, your emarketing is going to produce replies from your contacts, and what better tool to manage those inbox emails than Act4outlook. Easily attach inbound emails to Contact, Group, Company, or even Opportunity History. Do an Act! lookup based on one or more inbox emails, as well as creating Contacts & Activities from emails. And the Act4outlook license is perpetual!
Click here for more details
Scheduled Sends
Unlike regular email, with MailMerge you can schedule when you want to send your email blast, and even edit/delete it before launch.

Customizable to suit your unique needs
With customizable headers, footers, email signatures, and multiple email server settings, MailMerge can be tailor fit to suit your unique needs and branding.
Convert & Share email templates
Any template you create in MailMerge get's synced back to your Act! database Template folder where it can be shared by others. These are the ONLY proprietory templates that sync with Act!.
Get started quickly by converting any existing Act! templates into MailMerge templates, after which you can polish them up with our desktop editor. MailMerge can easily convert one or more at a time.
Watch Opt-In Manager Product Demo
Watch MailMerge4act Product Demo
MailMerge Feature Gallery
Purchase Notes & System Requirements
All Pricing listed in USD
Price is based on per activation
Compatible with Act! v18 or higher (sold separately)