Our Mission Statement
"To inspire & support our client's ongoing success through quality software solutions."
Have a training question?
Our
Upcoming Events
Free Act! Success Training!
Please review the scheduled classes below. The online classes are hosted either by Keystroke, Swiftpage, or other product publishers. Select and register below for the classes you're interested in and a sign-up link will be sent to you separately with attendance details. After taking any of our classes, please use the survey button below to provide us your feedback.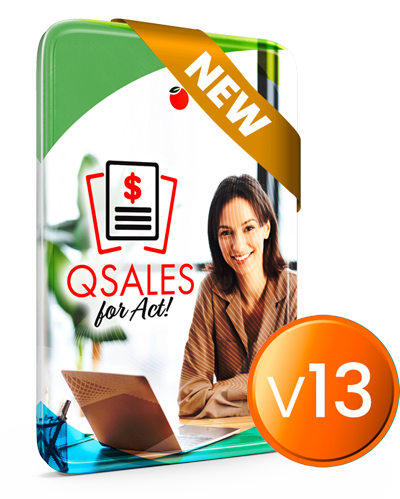 Qsales v13 End-User Webinar
https://attendee.gotowebinar.com/register/378615050138219788
The new improved Qsales for Act! is here!
Completely rewritten, the new Qsales v13 is now faster, more feature-rich, and 64-bit compatible. The best part of Qsales v13 is it can easily pay for itself with the money you can save on QuickBooks licenses.
Like in past versions, Qsales seamlessly links your CRM and accounting data together to eliminate double-entry of data, and deliver more accounting visibility to your Act! users, which will make them more productive and informed.
Unlike past versions, though Qsales only needs one QuickBooks license for all Act! users, and allows them to create & edit transactions from within Act!, without needing QuickBooks locally installed, or even open.
Fast Facts about the New Qsales v13 Features:
No longer need QuickBooks locally installed or open due to the new Qsales Web API
Create or Edit QuickBooks transactions from within Act!
Create or Edit QuickBooks Customers or Vendors from within Act!
Link transactions to Contacts & Companies in Act!
Line items in transactions stored as their own customer table for better performance & searching
New integrated reporting feature gives you vital customer insights from within Act!
Control user security inside of Act! for how they can work with the QuickBooks data.
Will be Act! v24 (64-bit) compatible, as well as supporting back to Act! v19.2.