$8
per user/month
*billed annually
Do you have any questions on Link2list?
Scrub your email list with
Link2list
The simple online solution for improved email deliverabily

Act! estimates that the average distribution list suffers 25% decay each year.
Fight list decay with Link2list.
Maintaining a clean email list can be time-consuming. Over time many addresses become invalid or inactive, causing your email reputation and deliverability rates to suffer.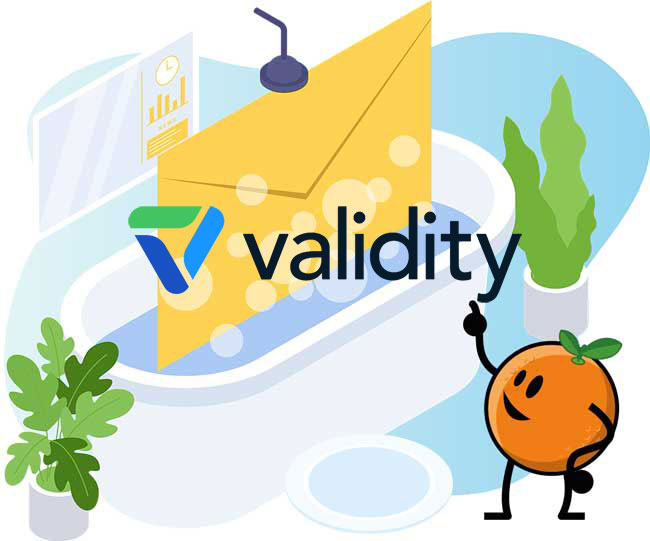 BriteVerify is an excellent email verification service that can reduce your bounce rate by 98% and only costs a penny a contact. The trouble is your email list lives in Act!, where you run all your marketing campaigns. You could export your email list from Act! , scrub it through BriteVerify, and then import that same list back into Act!, and hope you don't make a mess of your data.
Or you could use Link2list by Keystroke.
Link2list is part of the Linktivity Suite of products, and it integrates with BriteVerify.com to help check each of the email addresses in your Act! database quickly & easily. During the Link2list scanning process, each of the emails in your distribution list will be classified as either valid, invalid, accept all, or unknown, and then your database updated accordingly.
The process is super fast and requires no techncial expertise to run. Simply enter your BriteVerify API key into Link2list, tell it which group in Act! to scan, and then start scanning. Within minutes you'll have hundreds, if not thousdands of email address verified as "safe to send", with no manual data entry in Act! whatsoever.

System Requirements & Subscription Terms
A current Act! subscription (Act! v18 or higher)
Act! security role of "Standard" or higher, with WebAPI permissions assigned
Act! Premium Cloud or Act! Premium with a WebAPI URL, or locally install Act! Connect Link
Act! WebAPI v1.0.409.0 or K-API
All prices listed are in USD, and billed per user/per database
Link2list's Time Saving Features
Simple Steps to Good List Hygiene
Works with groups in your database
Target the contact's whose emails you wish to validate by creating either static or dynamically populated group in Act!, and Link2list will only check those contact's email address. This could be your master marketing group from which all your small marketing groups are comprised.
Updates the email status field
Link2list creates the required field in your Act! database, and then indicates whether that contact's email address is valid, invalid, accept all, or unknown.
Run Link2list from anywhere
Link2list is an online service, meaning you can run it from anywhere - including tablets and Mac's. No need to have Act! installed, Link2list uses the WebAPI to connect to your database from anywhere.
Run Link2list on multiple groups
Link2list can be configured to run against as many groups as you wish, each with their own schedule. Configure Link2list based on what makes sense for your unique database.
BriteVerify integration
Link2list integrates with Briteverify.com to authenticate the email addresses in your list as valid (BriteVerify fees extra)
Schedule your List Scans
Configure Link2list can be configured to run a scan on a designated group on an automated basis each day, week, or month. You can even exclude contacts that have been previously scanned to save costs.
No software to install
Link2list is an online service, meaning there is no software to install.
Rinse & Repeat
Keep your email list current & accurate by running regular scans. Over time existing contact's email addresses become invalid, and new contact's will be added, so it's important to run Link2list regularly to maintain good list hygiene.
Link2list Animated Walk-through
Learn how to get your BriteVerify API Key
Getting started with Act! Connect
Link2list FAQ's
What kind of API Key do I need to get from BriteVerify to work with Link2list?
Real-time Email Verification API: The single-verification API is ideal for integrating point-of-capture data verification into your own applications. This transactional email verification API should be used in response to an action, like a form submission or button click. It should NOT be used for verifying emails in an existing list or database one-by-one. So for that purpose, you may utilize the Bulk API.
Can you explain the meanings of each of the email statuses generated by Link2list?
Can Link2list work with my current lookup in Act! (locally or in the cloud)?
Do I have to pay to scan a contact's email address if it has been previously checked?
Does Keystroke get paid commission from Validity.com?
Does Link2list make me GDPR, CASL, or CANSPAM compliant?
What is an acceptable bounce rate for my campaigns?
Can Link2list be configured to run on multiple groups?