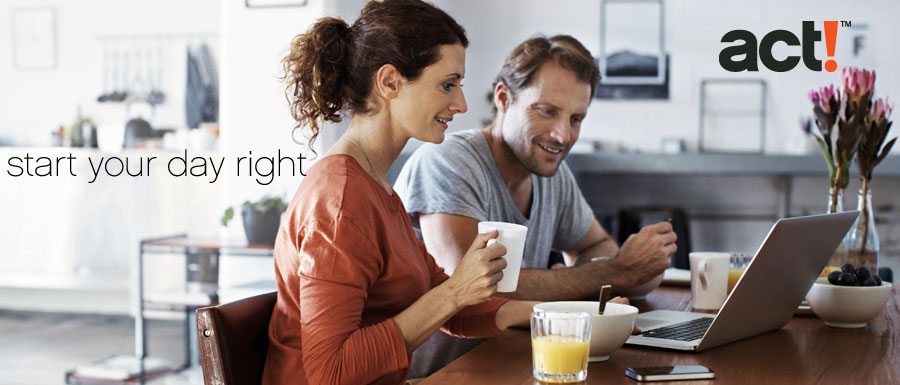 A Day without Act! is like a day without sunshine.
With so many CRM choices on the market, why choose Act!?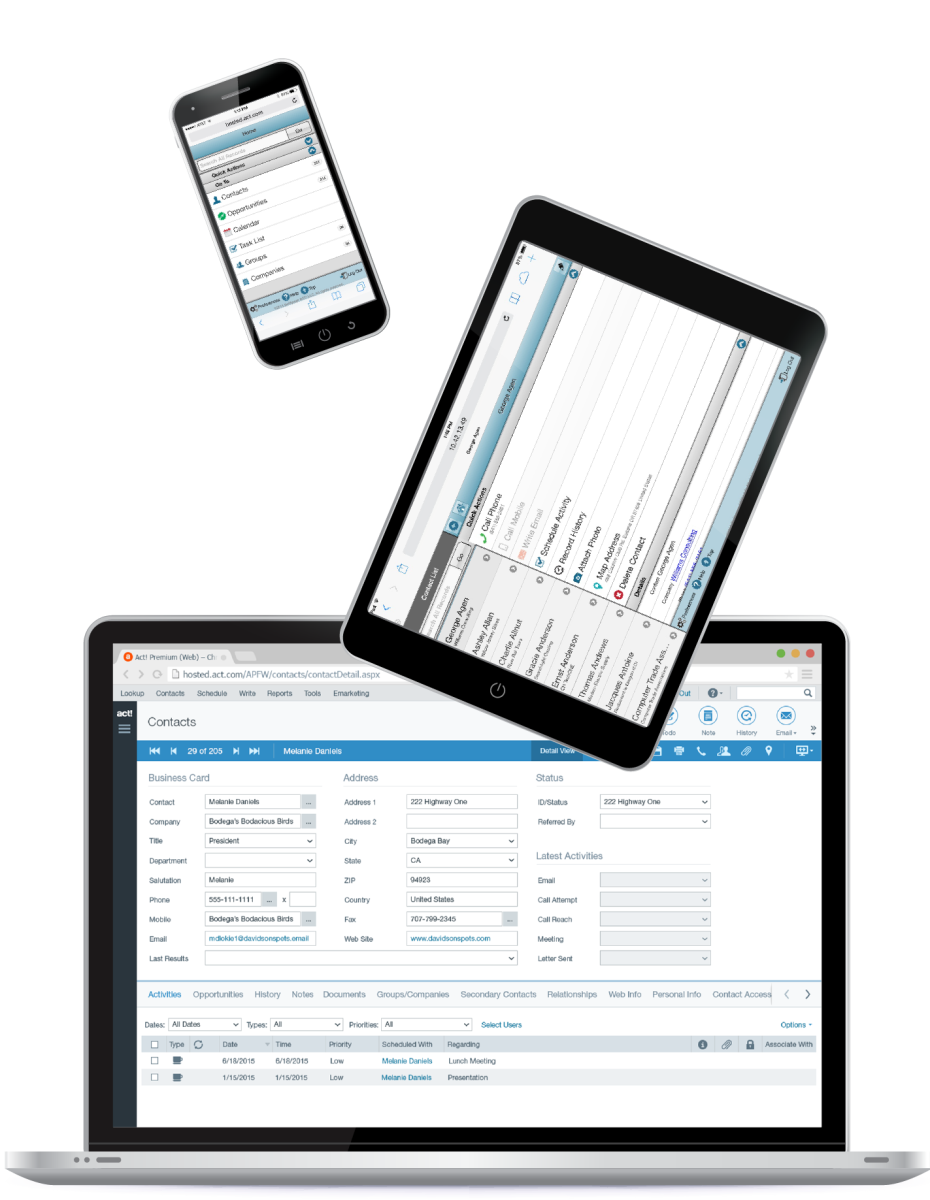 Why choose Act! over the manual methods you have outgrown, or over other CRM solutions? A number of reasons, but first, you should know that Act! is the proven market leader with 3 million fanatical users worldwide. In fact, it's the #1 selling Contact and Customer Manager, and has been for over 25+ years.
The reasons are simple. It's easy to learn, easy to customize, and easy to start using quickly. Employers love it because new sales people often have some experience with Act!, and can hit the ground running when they join the team. We know many other solutions don't have the longevity to claim the same, nor can they boast the same level of customer loyalty that Act! has enjoyed.
Act! makes it easy for you to manage anything and everything related to your contacts and calendar. Think of it as your business' command center that serves up relevant relationship details and also connects to powerful, subscription-based sales and marketing services, desktop and web-based productivity tools, and social media to help you get results.
More reasons why Act! is #1
Act! was designed for and is highly recommended by small businesses and salespeople, like you...
Manage all the details about your customer relationships. It's equipped with just the right feature set, making it powerful enough to support the needs of your business, but still easy to learn and use.
Act! works with a variety of business solutions...
including Microsoft® Outlook®, Lotus Notes®, QuickBooks®, Microsoft® Word®, Microsoft® Excel®, and many other business solutions available today - with many other available through integration solutions.
Act! provides you with a variety of resources...
including a large user community and a vast, mature partner network that give you immediate answers to questions about using Act!, training, and customizations. And, you'll have access to a number of add-on solutions that extend the ACT! feature set.
Act! is affordable on day one and into the future...
Free from hidden costs and has a low subscription fee that includes most the Act! software, all updates & upgrades, support, emarketing, and training videos. And the subscription costs is half the cost of the old purchase price of Act! before 2015.
Act! leads the industry with its ease of use.
You can be 25% more productive by simply choosing Act! over competitive solutions. Plus, many companies discover Act! has quicker uptake because many new and existing employees have used it in the past.
Act! can be highly personalized by you, the end-user...
Tailor Act! to fit your business processes. Design views, Layouts, add fields and tabs, edit drop-downs, and customize templates. Use Actcessories to further enhance the customization of Act! to suit your unique business needs.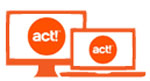 NEW features our Act! Fanatics are fanatical about
Act! enjoys one of the most loyal followings of any CRM product in the market for many of the classic reasons listed above. However, users both new and old are now taking advantage of the newer features to become more efficient in changing technical world.
Enhanced Smart Tasks keep working even when you're offline.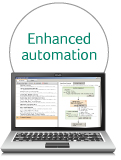 Get started with one of many sample Smart Task templates and accompanying email templates for the most common activities, and set in motion basic or advanced steps to occur automatically.
Set it and forget it! Enable your Smart Tasks to run offline from your server, so your designated steps can keep moving forward, even when Act! is closed.
Save precious time with data/field triggers that automatically update records once certain conditions are met, like changing the status to Closed-Won once the opportunity has reached the sales fulfillment stage, which kicks off a reminder to issue a Welcome Kit
Act! Premium Mobile is included!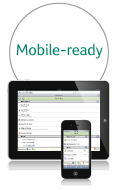 Travel light and stay connected with real-time, mobile access to your Act! Premium contact, calendar, and opportunity details from your iPhone®, iPad®, or Android™ device.
Easily view, add, and edit Act! contact details, notes, history, activities, as well as opportunities for a powerful sales advantage.
Focus your energy on high priority opportunities by filtering your list view based on date, status, process, and stage — like commitment to buy.
Boost your effectiveness with a sleek interface that features Quick Actions and follows familiar Act! functionality, like capturing conversation notes after a call, and immediately adding to history in the database.
Simply configure and personalize contact layout and opportunity views, by device, to best suit your work style.
Keep everyone up-to-date since workgroups have secured, shared access to the most recent Act! details
ACT! Social Updates helps you capitalize on unique customer insight.

Gain an insider's-perspective of your customer's day-to-day interactions through a centralized view of your contact's posts made on LinkedIn® and Facebook®.
Dig deeper for more information by clicking on a post to display the complete social media profile.
Improve your sales and marketing effectiveness by actively watching your customer's posts and related sentiments so you can gauge delivering the right offer and message, at the right time.
Put a face to a name by viewing recommended Act! contact match-ups and associating them with your LinkedIn Connections or Facebook friends
E-marketing with Social Sharing allows you to market beyond email addresses.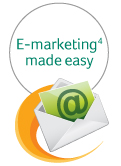 Extend your reach beyond email addresses by automatically posting your e-marketing messages to your LinkedIn, Facebook, and Twitter® pages
Viewers who have "Like"d your business Facebook page will immediately receive these updates as well.
Go viral! Add social media sharing icons to your email footer so recipients can help spread your message to their social networks.
ACT E-marketing gives you a simple way to grow your business by regularly communicating with your contacts. Create and send professional, eye-catching email campaigns that fit the style of your brand
Work seamlessly with Google®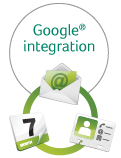 Send and receive emails from Gmail® and Act! will keep a history of those communications
Sync all or just a subset of your Act! contacts with Google, then access contacts from either application.
Sync your Act! calendar with Google calendars manually or automatically using pre-programmed intervals
Search faster and more extensively.

Find that key document or piece of info you need because search is faster and more expansive than ever.
Filter your search criteria by all dates, last 24 hours, last week, and last month.
View search results displayed by relevance and double-click on the item of interest to be taken to that particular field or attachment.
Easily keep track of notes and ideas.

Quickly capture impromptu notes, phone numbers, and personal reminders, with or without opening Act!, when you use Act! Scratchpad, a convenient, virtual notepad.
Prioritize and check off items once completed, print the list to take it with you, or push those updates into Act! with just a few clicks.
Send items to Act! as activities, notes, and history, even assign them to contacts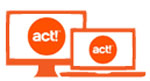 A Snapshot of the Act! Benefits
Act! is one of the few CRM products that combines the ease of use, power, customizability, and available online or off.
Act! is where you're at!
You want the best for your business, which is why you need Act! to manage your customer relationships. Act! is the #1 selling Contact and Customer Manager in the world with 2.8 million users, and comes highly recommended by small businesses and salespeople. Why look anywhere else?
Organize the details of your customer relationships
Get organized and get a complete view of the people you do business, plus instant access to past interactions and e-mails sent. Next time a customer calls, you're prepared with a response about what you discussed last time, as well as personal details, like his favorite sports team, to set your business apart from the rest.
Improve your marketing effectiveness
Attract new customers and get more from existing relationships with end-to-end Act! E-marketing. Not only can you create and send striking e-mail and drip marketing campaigns using a simple online editor, you'll be able to quickly identify your most interested prospects using a ranked call list so you know who to reach out to first.
Take action on your most qualified sales leads
Capture leads and manage each through the sales process where you can capture detailed progress notes, include your products and services, plus see the probability of close. This gives you total visibility and control of your sales pipeline so you know where to focus your immediate efforts.
Don't worry about a learning curve. Act! is easy to learn and use and we can prove it's easier than competitive solutions. In fact, you can be 25% more productive by simply choosing Act!. If your customer information lives in spreadsheets today, no worries there either. You can import all of that valuable data into Act! and continue building upon it.
Integrate with your existing business solutions
Take full advantage of the familiar solutions you've already invested in. Integrate Act! with your e-mail, calendar, and accounting products, including Microsoft® Outlook®, Lotus Notes®, QuickBooks®—10+ business solutions available today.
Coordinate across your team
Good news! Just one place to enter phone numbers, e-mails, and more. You and your team can access all the same relationship details from one place—Act!—to better coordinate your efforts when speaking to customers and appear completely in sync.