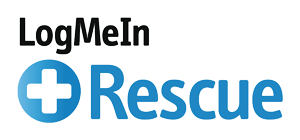 LogMeIn Rescue is a powerful, easy-to-use remote support solution comprising two main components: a Technician Console and a Customer Applet.
Technician Console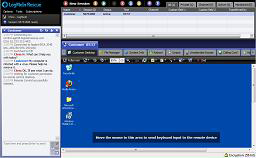 The online interface used by our support technicians to conduct remote support sessions. Our technicians can initiate new sessions or respond to online customer requests waiting in a shared Queue.
The new Desktop App enables our technicians to access their console in one click, so we can provide support faster, without the hassle of a browser.
Multiple simultaneous active sessions can be conducted using:
Direct connection to the Customer via code or emailed link
Desktop View and Remote Control, including Whiteboard
Detailed Session History & Notes
Chat Interface with Predefined Replies, URL Push, and File Transfer
Detailed System Diagnostics, including Reboot & Reconnect
Shared Global Queue
Customer Applet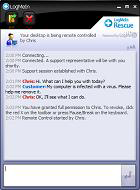 With your permission, this small .exe file automatically downloads to your PC. It's the interface through which our technicians communicate with you and conduct remote support. The applet automatically removes itself from the remote PC at session conclusion.

The applet provides you with:
Interactive Chat and detailed Session History
Prompts to permit or deny technician access to all functions
File Transfer to the technician
Ability to stop Remote Control or disconnect at any time