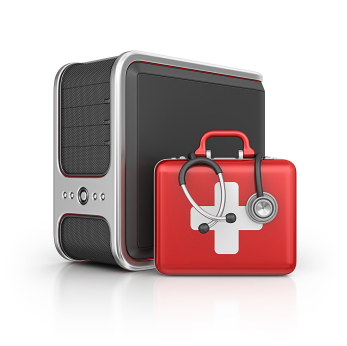 Technology is great.
When it works.
When it doesn't, call us. Service is available onsite, in depot, or remotely. The nature of the problem will generally dictate the manner in which we service it. How can you tell?

DEPOT: If a workstation is infected with malware or a virus, or the hardware is failing in some way.
ONSITE: Connectivity or network issues.
REMOTE: Software issues.
Please review the links to the left for more details on each of these services, and ask us about our "5-Minutes & its Free" policy.

One of our guiding principles when working with people and their technology is value. The solution has to be in context with the value received, or we'll advise otherwise. Frequently we're asked to fix or upgrade computers whose over all value cannot support the investment, and we vigorously advise against it. We've also been asked to deploy network solutions that are expensive and self-managed, whose functionality can be easily duplicated with an inexpensive 3rd party service, and we advise against that course, as well.
We believe it's our job not just to fix, but to council. Telling people what NOT to buy, as well as what to buy has to be the job of an IT professional, otherwise you're just some kid in Future Shop looking to sell anything to anyone.
We've been in business since 1994, and part of the reason we've enjoyed the longevity and customer loyalty we have, is our desire to keep looking our customers in the eye.